Do you have the next
High Growth Startup?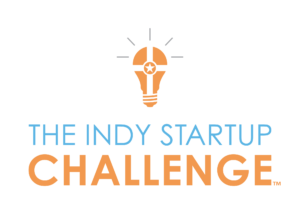 Join us for 2017
Registration starting soon!
September 9th to November 11th
A 10-week Startup Bootcamp designed to get your team on the path to success.

---
Who?
Open to any pre-revenue startups
Where?
TBD Near Downtown Indy
When?
Saturdays, 9am - 2pm, Sep 9th – Nov 11th

Great Mentors and Community
---
The Indy Startup Challenge is a 10-week startup bootcamp designed to guide potential founders and their teams through the process of building and validating a sustainable business model based on their idea. Using the principles found in Steve Blanks "Lean Launchpad", which were popularized by Eric Reis' Lean Startup book, participants in the Indy Startup Challenge will be provided with the tools, mentoring and other valuable business resources in order to build a sustainable and validated business model.
---
Finalists Pitch in front of local investors like:
High Alpha, Meridian Street Capital, Elevate Ventures and DeveloperTown

---